Neptis Hylas Papaja aka Common Sailor Butterfly is most commonly found butterfly in the world and especially in Asian countries like Singapore, Malaysia and India. This butterfly is found in two colors, i.e. Brown and Black where wing size of grown adult butterfly is measured to be around 50mm. Coming under specie called Hylas Linnaeus, this butterfly mostly been seen on 3 major species of plants like Leguminosae, Malvaceae and Tiliaceae
.
They are sun-loving and fly in a slow 'sailing' fashion from which they might have named like this.
Reproduction is through eggs and these eggs are laid on species of plants mentioned above and are of around 0.9 mm in diameter and globular in shape. After taking 3-4 days to hatch, the young caterpillar emerges which measures around 2.2 mm with cylindrical green body with pale brown dots on it. It takes 3 days to this stage to go into 2nd instar caterpillar stage with body size around 4-5.5 mm. 2nd instar caterpillar is in yellow shade which lasts for 2-2.5 days and body length is measured around 6-7.5 mm. With 3rd instar caterpillar measured around 11-12 mm, it enters in 4th instar caterpillar stage in next 4-5 days. In this stage of caterpillar, body grows at around 16-17 mm. 5th and last instar stage is light pinkish and takes 4-6 days to develop body which measures 25 mm. Pupa takes place on next day with size 16-18 mm. It has ability to flex laterally when disturbed. After about 5.5 days of development, the pupal turns dark as the development within the pupal case comes to an end. The white markings on the forewing uppersdies become visible thorugh the pupal skin. The next morning, the adult butterfly emerges from the pupal case.
As like of most of the butterflies, their wings are also used to make colors.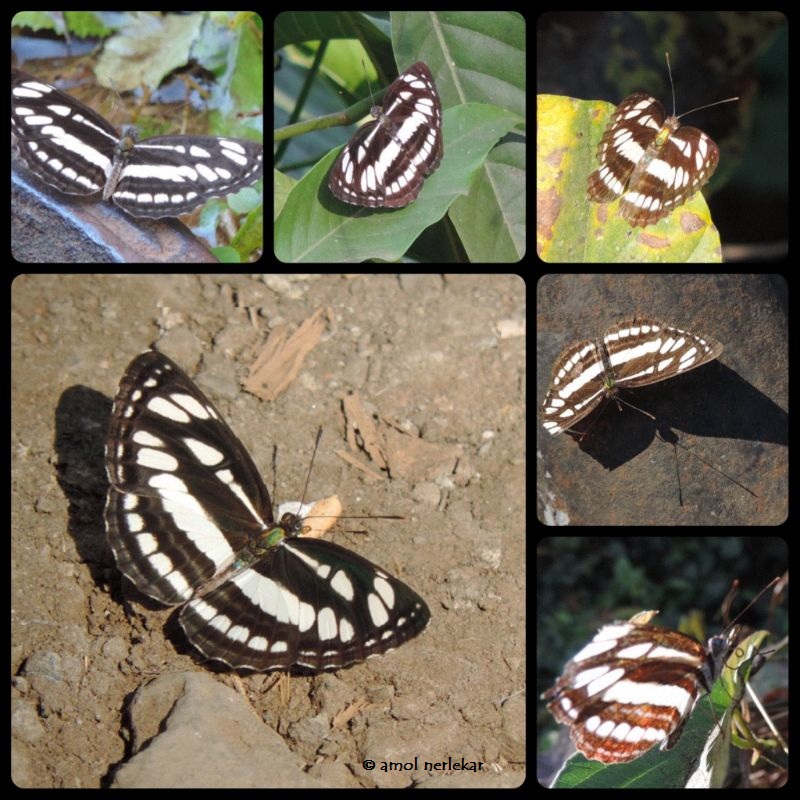 Edited by amolnerlekar - 24 Dec 2013 at 3:13pm