​Bag Worm
On the way to Purandar, In Narayanpur, One of our senior member, Amit dada showed us this creativity, which was nothing but the Moth caterpillar case.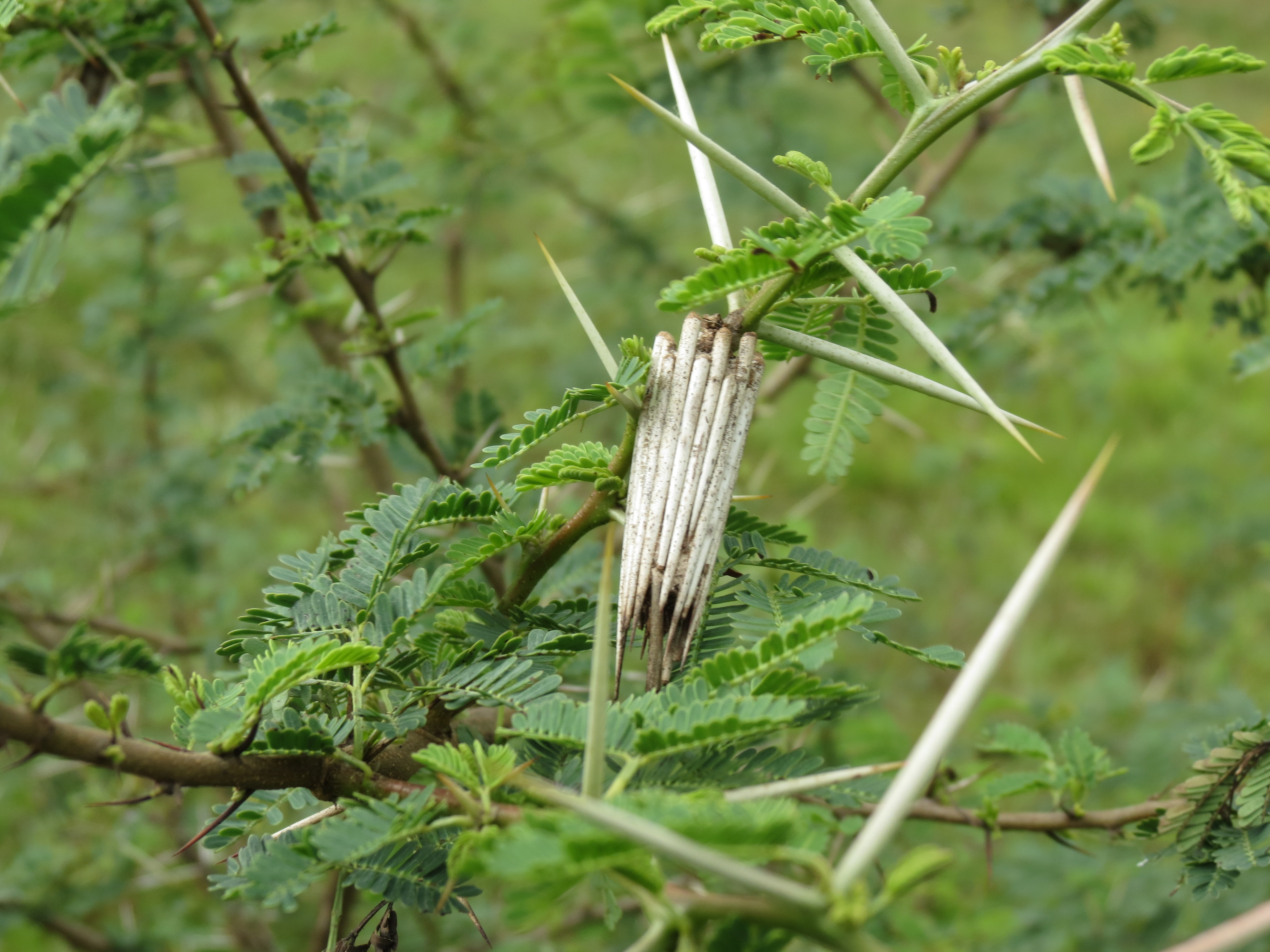 These belong to the family
​​
Psychidae. Another common name for the members of Family Psychidae is case moths. The name refers to the habit of the moth caterpillars, which build small protective cases in which they can hide.
​ ​
Bagworm cases are composed of silk and materials picked up from their habitat, they are naturally camouflaged from predators.
The cone-shaped bags, which they form, easily identify bagworms. These are carefully interwoven using silk and bits of leaves and twigs from the host plant resulting in a well-disguised covering. The tops of the young larvae are shiny black and their body undersides are dull amber. When fully grown, the bagworms are a dull, dirty, gray with darker markings toward the head. The adult male develops into a moth that can fly, but the female remains grub-like and stays inside the bag.
They will use any material to disguise the bag, as in this case the thorns of the Acacia tree.