As always, a very refreshing trek to sudhagad. 10 people particiated in this trek lead by amol powale. Team;Amol, Gayatri,Omkar,Shreya,Nikhil,Kishor,Adhish,Shardul,Sagar and Chaitanya got mixed up almost instantly. Night ascend was fun, we reached atop without taking much breaks. After a sound sleep for sometime and 'dadape pohe' prepared by Gayatri for breakfast , we proceeded for our main activity, route marking of east bastion.
We first reached east bastion, actual bastion is covered in dense trees of cactus etc. and we have to descend to reach there. so its difficult to reach there. But one can see the bastion clearly from the top of it. Amol,Omkar and I descended to the baation after mama cleared the route a little. Route is fine but a little scree initially. Bastion is in well state and from what we saw, seems its main purpose was to watch over east side savashni ghaat. One can easily make out ghanagad and tel-baila forts , and view from here is breath taking.
After the survey while returning back we marked the route. It was a fun activity. Then we visited Mahadarvaja, brought water from cistern on the way to dhonse. Its a beautiful cistern which is almost 10 mins away from mahadarvaja. We had lunch and then proceeded for Gomukhi cistern marking.
After gomukhi cistern marking it was time for takmak. Enjoyed the time at takmak with our cameras. Always special feeling when we see surrounding view from takmak. We left after enough clicks and fun,came back to pant - sachiv vaada where we stayed. after rest for sometime, we went to see sunset behind our tree plantation site.
At night , we prepared food , had dinner and went on the plateau. View of sky is superb from here. Certainly increases intrest in star gazing. After some time we all came back to vaada as it was getting cold outside.
On Sunday, after breakfast, we first visited gupta darvaaza and marked route to it. Then we visited bhorai devi temple. Here we had detailed information section about veergals and our past activities there by Gayatri. Then we moved to Mahadarvaza where we had information section on Gomukhi type darvaja by Gayatri amd a detailed Sudhagad information section by Amol. It was very informative.
Now it was near noon , so we went to vaada, prepared maggie for lunch and started descend. On the way back, amol and omkar marked the route for our water cistern. We saw chilkhati buruj on Pashchapur side and descended to Thakurvadi. As per tradition, we had pepsi-cola after the descend. On the retuen journey, Amol and Mohan joined at Pali and we had a very fun return journey with song singing.
Main attractions of Trek
1. It was the first trek for Nikhil and he was concerned after seeing water in water cistern. He asked if we can boil it before drinking. :D but later on he got used to it. Waiting for his 'meri maggie' type review on trek.
2.Main activity of East bastion completed successfully. And visit to east bastion was a superb experience. As opposed to earlier consideration, it is in very good state and can be one of the main attractions on Sudhagad.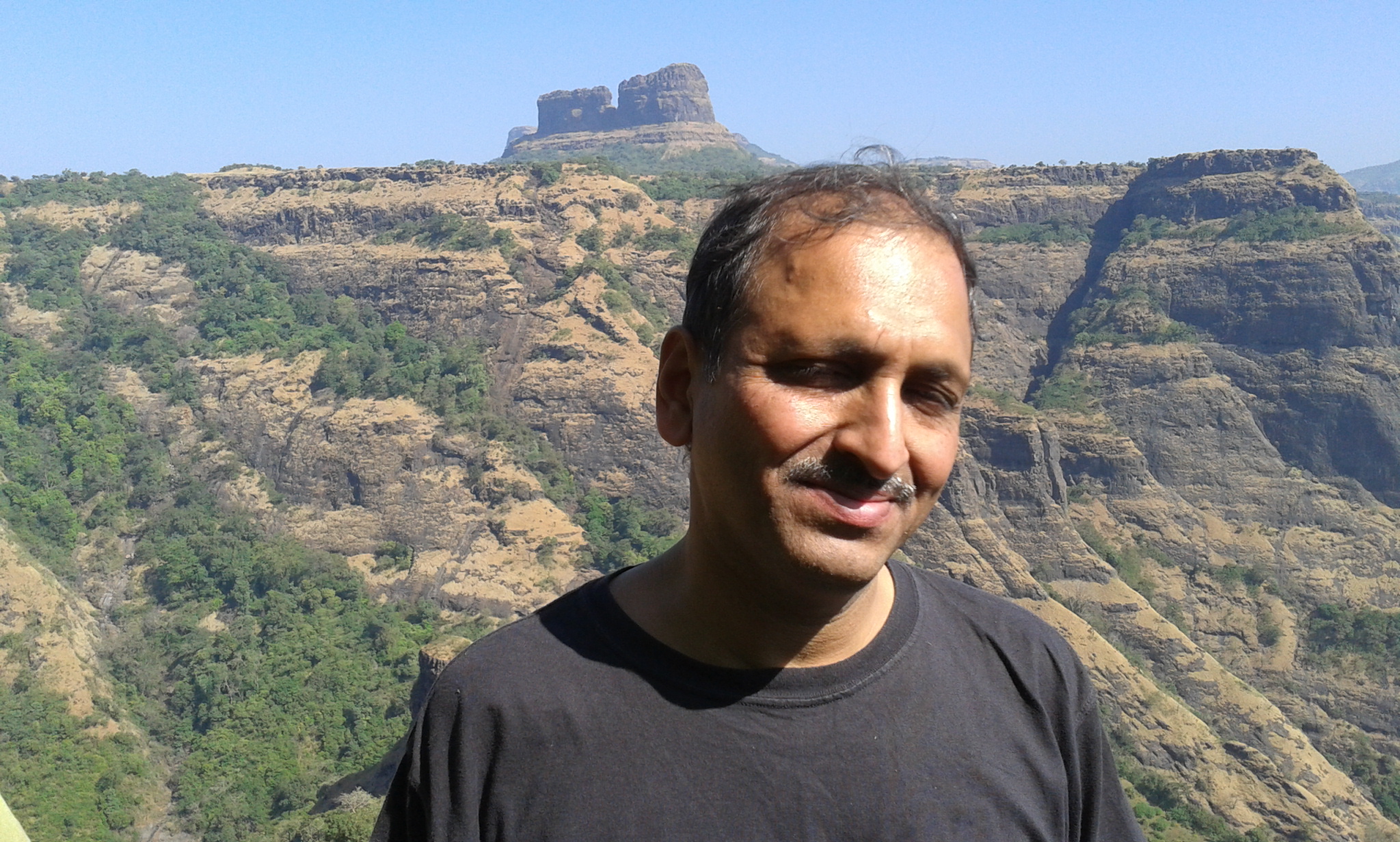 Edited by chaitanya - 10 Dec 2013 at 6:44am